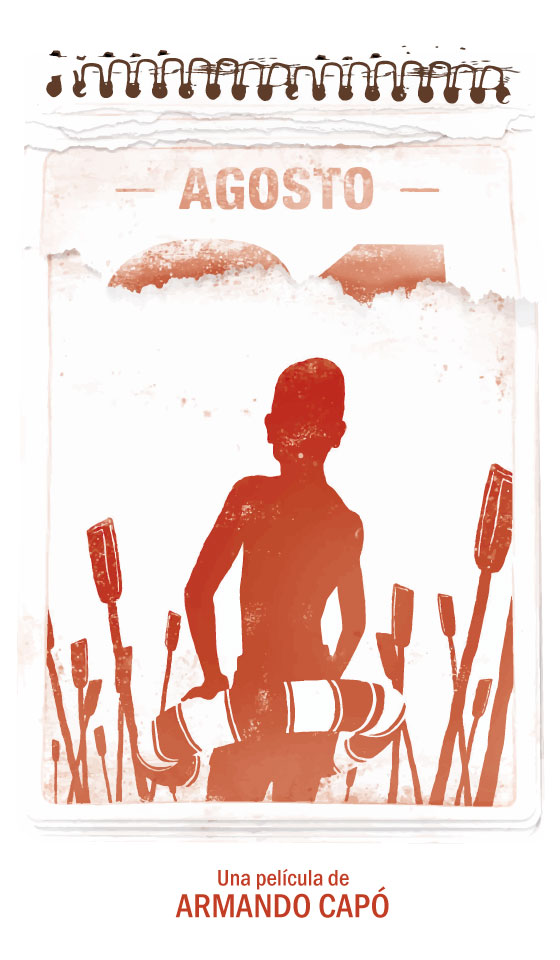 "August"
Director:
Armando Capó Ramos
Script:
Abel Arcos / Armando Capó
Production
Marcela Esquivel
Genre
Fiction
Running time
90 minutos
Project status
Currently in production by Marcela Esquivel, La Feria Producciones, Costa Rica.  Coproduction with Paraíso Producción – Diffusión, Francia.
Synopsis:
Cuba (Agosto,1994) . The world of Carlos is collapsing. His little hometown is a chaos. His friends are leaving, his grandmother dies, he is exploring sexuality. He was hoping for a normal summer but his emotions are upside down while he tries to survive with an uncertain future when government politics change and thousands of cubans are throwing themselves to the sea with the hope of escaping.
Film path: 
Workshop Colón/ TYPA Project Development, 2011 (Argentina).
Support by Cinergia for development (Costa Rica)
First Workshop of Centre American and Caribbean Project Development, Ibermedia 2012.
Selection at unpublished scripts at Festival de la Habana 2012.
Selection at Fabrique Cinema du Monde, Cannes, 2014.
Winner of Co production forum, Festival San Sebastián, 2014.
Winner of Latino American Project, Festival Amiens 2014