Associates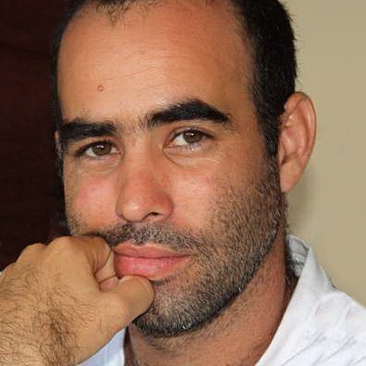 Armando Capó
Director - Cuba
Armando Capó is a recognized film director from "the new generation of cuban filmakers". He is
know by his work on documentaries. He started as a plastic artist, graduated from Cuba's National School of Visual Arts in the specialty of Painting and in 2009 graduated form documentary at the Escuela Internacional de Cine, San
Antonio de los Baños, Cuba (EICTV, Cuban film school). From ISA (Superior Institute of Cuban
Arts) graduated in the specialty of directing film, TV and Radio. Currently works as an independent director and teacher in documentary filmmaking at the Superior Institute of Cuban Arts.
His works have been selected to participate in important festivals such as: IDFA, Documenta Madrid, Alucine Film Festival, Doc Buenos Aires, MiradasDoc, DocsDF, Cilect Beijing, AtlantiDOC, New Latin American Cinema International Festival, ICARO, Festival International Non Budget Cinema Festival, Damasco Film Festival, Huesca, Latin American Cinema Festival of Sao Paulo, Splitt Film Festival, Cinemaissi, Havana Film Festival in New York, Festi.dok, Sardinia Film Festival, Rencontres Henri Langlois, Scife, Ibn Arabí Film Festival and Cannes.
Currently, beside La Feria Productions, he's working on his film Agosto, winner for Best Project III Coproduction Forum Europe-Latin America 2014 in Festival of San Sebastian.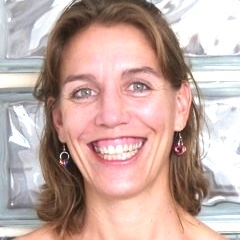 Séverine Roinssard
Producer - France
Séverine started Parati Films in Paris (France) and Rio de Janeiro (Brazil) with the goal of creating a cinematic exchange program, most notably between France and the countries of Latin America. Parati Films works in three areas: event organization and provision of services; translation of scripts, screenplays and subtitles (including consulting services); and production. These activities have allowed her to work with countless film professionals and international festivals. One such example is the Cannes Film Festival where, since 2011, Parati has worked alongside the Institut Français to select projects and coordinate the Fabrique des Cinémas du Monde program. Today, Séverine also works regularly in the educational and image fields. The program Kinder Cine, which was launched in Chile with the support of Unicef, is now being extended to other Latin American countries.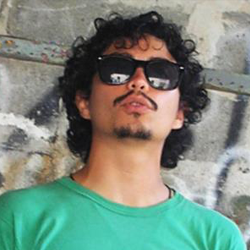 Enrique Pérez
Scriptwriter and editor - Panama
Enrique began his audiovisual career editing television advertisements. His love for film led him to study film editing at the International School of Film and Television at San Antonio de los Baños in Cuba.
During his professional career, he has stood out for his work directing, editing and writing projects. In 2011, he completed Puro Mula, his first feature film as a director.
In 2012, he directed the documentary Caos en la Ciudad, which was part of the Doctv Latinoamérica programme.
Enrique has worked with La Feria Producciones as the editor of the documentary Deja Que Yo Te Cuente La Historia, and is currently writing the script for the fiction project El Baile y el Salón.
Since he turned 30, Enrique has been trying to grow a moustache, with limited success.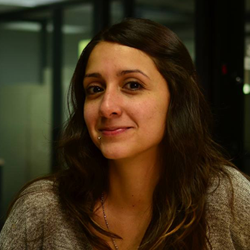 Karolina Hernández Chaves
Producer, communications manager and cultural manager - 2sentidos Producciones - Costa Rica
Karolina is the director of Dos Sentidos, and has managed film, television, advertising and radio projects in addition to national and international cultural festivals and workshops. She also provides communication services (graphic design, press management, social media management, etc.).
She has developed a series of strategic partnerships with La Feria. Together they are currently working on the feature projects El Baile y el Salón and Cacería.
"Our dream of making films is becoming reality thanks to these and other partnerships."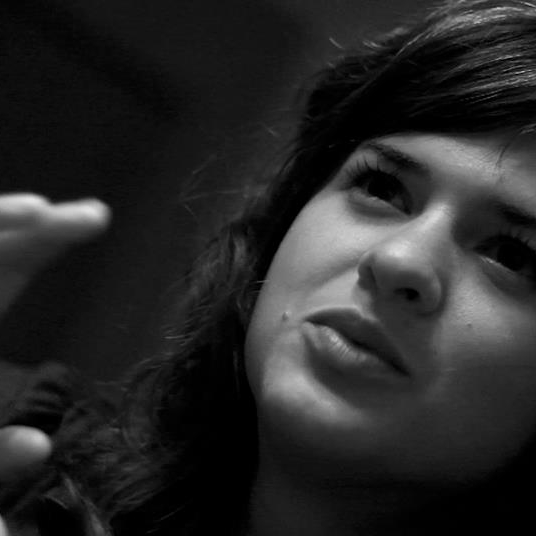 Alexandra Latishev
Director - Costa Rica
Alexandra studied film and television at Costa Rica's Veritas University. She has completed several short films, including Irene (which won prizes at the International Film Festival of New Latin American Cinema in La Habana, the Latin-American Film Festival of Flanders, the Costa Rica International Film Festival and Icarus Film Festival).
She is currently in post-production for the documentary project Los Volátiles (title to be confirmed). She is also working on Medea, which has been selected for the 3 Puertos Cine, Cinergialab and Cinergia Encuentros programmes. Alexandra is a young director with a bold, fresh way of looking at issues related to femininity.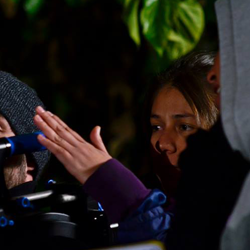 Karina Cáceres Pacheco
Director - Okupas Colectivo Audiovisual - Peru
Karina studied filmmaking at International School of Film and Television in Cuba. In 2009, she returned home to Peru where she joined the OKUPAS project. This audiovisual collective brings together different kinds of people to work on audiovisual ideas and concepts. OKUPAS and La Feria Producciones share a great friendship and a love for making films.
OKUPAS and La Feria are currently working together on the feature project Mientras Tanto, which will be filmed in Peru… in the not so distant future. Meanwhile, we keep living life to the fullest.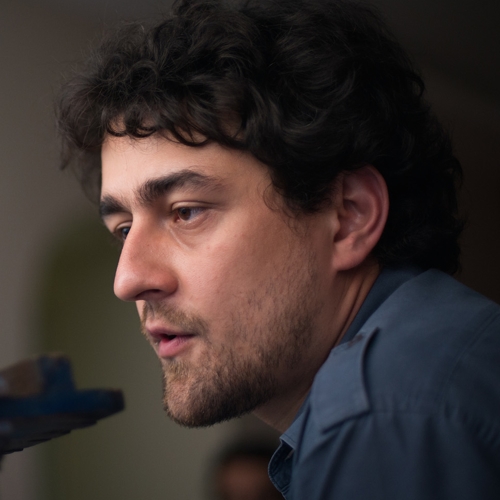 Julio Costantini
Filmmaker - Brazil
Julio is a graduate of the International School of Film and Television in Cuba and the Global Cinematography Institute in Los Angeles. He began working on short films in 2001 as director of photography. More recently he has worked on fictional and documentary films and television shows.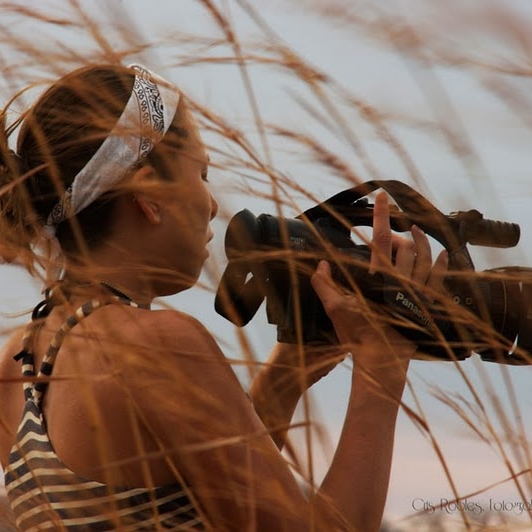 Michele Ferris
Documentary film producer - Costa Rica
Michele Ferris graduated from the University of Costa Rica with a degree in audiovisual production before studying documentary film production at Wake Forest University in Northern Carolina. However, most of her knowledge comes from working with community organizations. She loves popular communication, participatory video and teaching people how to use cameras to record their own experiences. Michele has worked with young people deprived of liberty, organizations protecting natural resources, land and water, artisanal fishing communities, indigenous populations, rural communities and many others. In order to develop new, creative and powerful documentaries, she has joined forces with La Feria, where she has benefited from a supportive environment and friendly colleagues. Now, the sky is the limit.